'Excellent course. Donald is a great teacher and very patient. I loved making the noodles from scratch. I've already started recommending this course to my friends.'
---
"I felt like I found the best Ramen on the plane! Chef Donald did a great job preparing for the class. He helped me cook the best Ramen I've ever had."
---
Maggie, Elena, and Emily/ US
Yes, we thought the class was fun and we learnt a lot!
---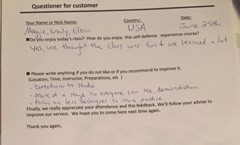 Rougon / France
I did enjoy it a lot. It is very interesting! It wasn't what I expected before come here.
Teacher is really good and I am happy cause I'll be able to work these at home as well.
---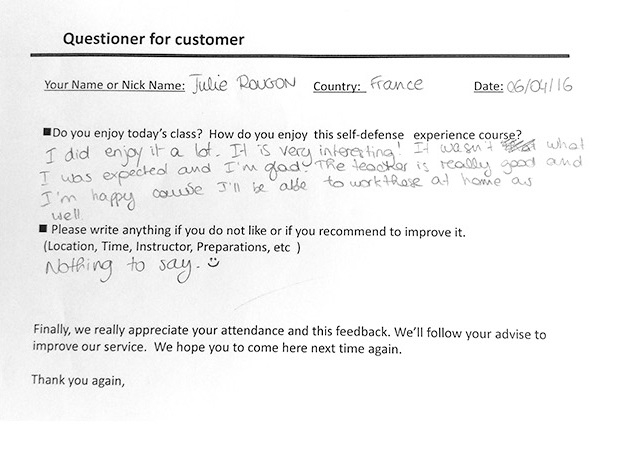 Savanna / Canada
I really enjoyed it! I did not know what to expect, but I ended up leaning a lot.
It was so interesting that released from many disease pain such as stiff lower back pain.
---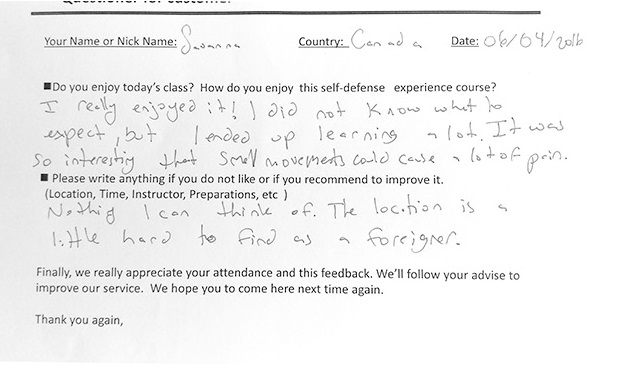 Hong Ha / Vietnam
Yes, I learned a lot today – how to escape from to others attach using my hand and legs.
---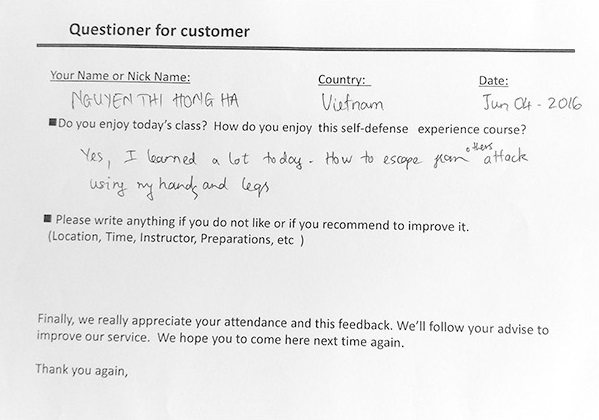 Vo Kim / Vietnam
Yes, I do. I want to practice and learn more.
---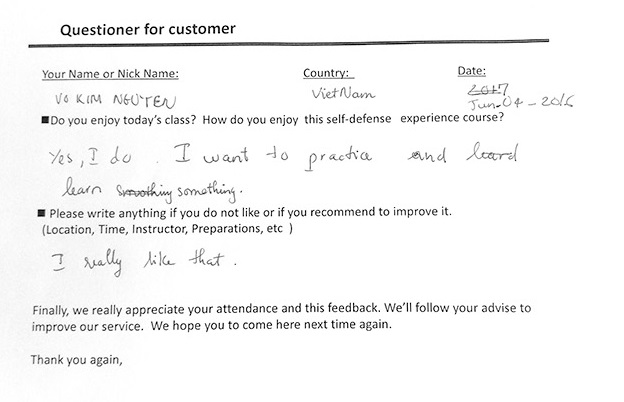 Yuki / Japanese
Yes! このような武術を教えてもらえるのは初めてでした。シンプルかつ誰ででもできる動作でご試飲できるには勉強になりました。楽しかったです。
---